Cape Town to Port Elizabeth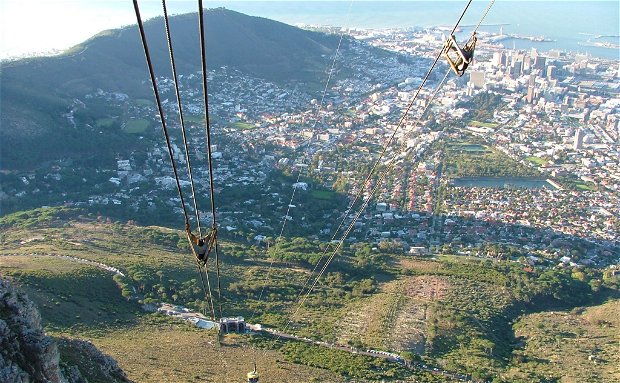 From the world renowned Table Mountain through the vast Karoo, to a wildlife adventure near Port Elizabeth...
Cape Town is one of the world's most beautiful cities
...as depicted in our top banner photo by Heinrich Botha.  Visit this amazing city, and travel to the coastal town of Port Elizabeth.  Along the way, you'll experience iconic Cape Town attractions, wine tasting, a night game drive, cooking course, and incredible scenery, overlooking a valley with history spanning over 250 million years. 
Let your senses lead you astray!
*Please note that this is a whistle stop tour and can be extended to include more of what you would like to see. Have a look at our Day Trip page to see if there is something you'd like to add.
*This trip can be done in reverse too, so we can pick you up from your hunting venue, and tour back to Cape Town.
*An extended 14 day trip is available, contact us for the itinerary and costs.
Gallery
Itinerary
Day 1: Arrive in Cape Town
Cape Town
Arrive at Cape Town International airport from your destination.  We'll pick you up, and, dependent on when you land, and whether you're up to it, we'll take you on a quick visit to the Kirstenbosch National Botanical Garden.
You'll spend the evening at a hotel in Cape Town.  Dinner is included
Day 2: Explore Cape Town
Table Mountain? Robben Island?

After breakfast, we'll visit two iconic Cape Town attractions of your choice. Robben Island, Cape Point, Table Mountain or Kirstenbosch National Botanical Garden.
Your preference will be established ahead of time, and we'll try to make sure that you get your first choice, but this will be dependent on the weather at the time.
Overnight in Cape Town, dinner included
Day 3: Wine Tasting
Make your own wine

After breakfast we travel to the winelands north-east of Cape Town, where you will enjoy a wine tasting, and can also make your very own bottle of wine, blended from a variety of the estate's wines.  Enjoy the beauty and tranquility of the winelands.
Accommodation on the wine farm, with dinner included.
Day 4: Prince Albert
Cook up a storm
Day 5: Karoo National Park
Wild Life viewing

After breakfast, travel to the Karoo National Park, and enjoy a game drive to view this park, set in the Karoo, which is a semi dessert. The Karoo National Park is a sanctuary for herds of springbok, gemsbok (or Oryx), Cape mountain zebra, Cape buffalo, red hartebeest, black rhinoceros, eland, kudu, klipspringer, bat-eared foxes, black-backed jackal, ostriches, and, lions.
You will also be treated to a night game drive, to view the nocturnal animals in their element.
Overnight in the Park, dinner included
Day 6: Graaff-Reinet
Valley of Desolation
Day 7: Insert hunting or fishing trip here!
Or would you like to extend to see more of our beautiful country?

After breakfast we travel to Somerset East.  We can insert a hunting or fishing package here for those visitors that would like to experience something different.
Should you not want to extend your stay with a hunting or fishing experience, we would travel straight to Port Elizabeth from Graaff-Reinet, and fit in an amazing urban game drive on the way to the airport, time permitting.
Day 8: Drop off in Port Elizabeth
Back to the airport
Pick up at your hunting or fishing venue, and travel to Port Elizabeth, and if your flight is late enough, we can take in a game drive on the way.