Experience guided fly fishing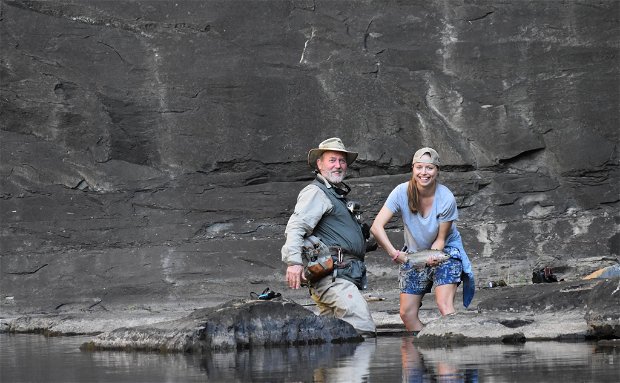 Whether you are an experienced fly fisherman or a novice, come and experience Wild Fly Fishing in the Karoo!
Alan will help you to hone your skills to try to fool these wily Karoo trout, that don't often fall for the more commercialized fly patterns. The area offers pristine fly fishing in the Karoo. Take full advantage of the opportunities, whether you are an experienced fly fisher or novice, the day will be structured to suit your individual needs.
A guided excursion typically takes either a half day or full day.  If Alan is taking you fishing for a half day, snacks and a couple of soft drinks are included.  The full day includes lunch as well as a couple of soft drinks or water.  You're welcome to bring your own fly fishing tackle (please don't forget your waders!) but if you don't have the tackle, don't worry, Alan will provide it for you. 
He'll take you to the waters in the Somerset East area, brief you on what to expect, where to fish, and help you set up your tackle.  Alan will also give you a better understanding of the local habitat, entomology and fish behaviour, and make sure you're in the most promising position to try to achieve success!
If you would like to bring your own fly box, you're welcome to, but don't worry, Alan has some amazing flies, developed specifically for the area, although they catch fish all over the world.  He will also show you how to construct your leader according to the conditions and techniques that you will be fishing.
If you'd like to cast a line for something other than trout, we have developed waters for indigenous yellow fish, largemouth bass and African sharptooth catfish (barbel).
Just a reminder to tell him of any medical conditions or allergies you have prior to the day.
Click here for more information on the fish species that are available
If you prefer other methods of fishing, rather than fly fishing, Alan has many years of experience and will tailor your day to suit you. Click here for more information.