Experience spectacular scenery & plains game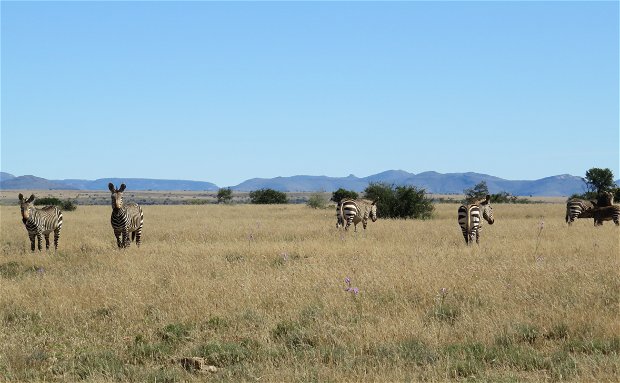 Mountain Zebra National Park is arguably one of the most underrated National Parks in the country
The Mountain Zebra National Park is known for its beautiful landscapes and tranquil setting.  The Park has a wide variety of antelope species, including over 700 mountain zebra, eland, kudu, black wildebeest, red hartebeest, blesbok and gemsbok. You could also see buffalo and predators such as cheetah and lion.  
The Park is also known for it's sightings of rarer wildlife such as aardwolf, bat-eared fox and caracal.
This would generally be a day trip, including lunch at the Park, but could be included as one of the stops on a longer itinerary. Chat to us to customize your tour.