Experience African Elephants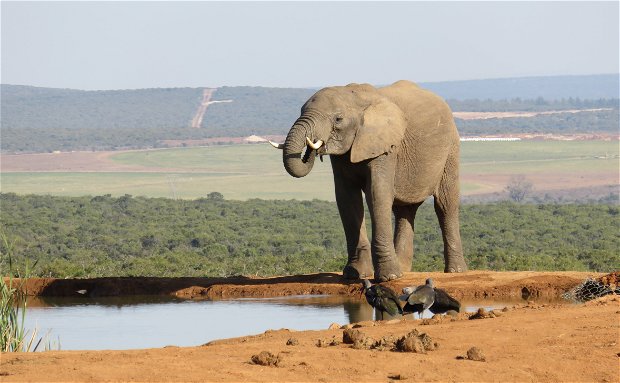 Addo Elephant National Park is situated in the malaria-free Eastern Cape, just 60 minutes north of Port Elizabeth or 90 minutes south of our base, Somerset East.
The Park was originally established to protect the last remaining African Elephants in the area.  Later this priority was extended to include the endangered black rhino, disease-free Cape buffalo, and the flightless dung beetle.
A visit to the Eastern Cape is not complete without visiting the Park, it is amazing though, with over 500 elephant, that there is a chance (just a slim one mind you) that you may not even see an elephant when you visit the Park.  However, on these days, you'll find that some of the other species that are usually hard to find, tend to show themselves to make up for the aloof elephant.
This is a full day trip, with travel time to Somerset East close to 2 hours.  Lunch is included at the Park.