Karoo Family Getaway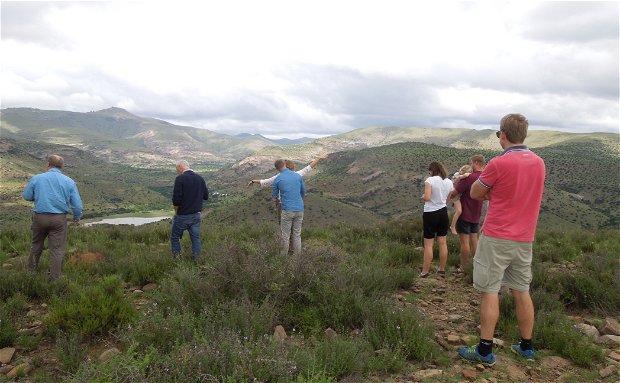 Just a short getaway for a family, making up part of a larger trip around our beautiful country.
We had the pleasure of the company of a Danish family not so long ago.  They came from all over the world and met up in Port Elizabeth, where we collected them for their Karoo Getaway.  
Everyone was very happy to get settled in to the Angler & Antelope in Somerset East to rest up after dinner for their adventure to start the following day. 
We started off with a beautiful hike in the indigenous forest on the mountain surrounding Somerset East.  This place is really special, brings you back to nature, restores your soul...and a little trout fishing while you're there, just makes it all the more special!  We enjoyed a relaxing day, taking in the clean crisp air with a lovely picnic lunch, with, of course a gin and tonic to round it off!
Next day was planned for a hunting safari, but being a family with diverse interests some of them decided that another day's fly fishing should be on the cards.  No problem, we're flexible like that!  We dropped off the hunters at East Cape Safaris, and took the rest of the group to a nearby dam stocked with trout for a day of fishing.  Everyone happy!  It was lovely finishing off the day at East Cape Safaris, with a good old South African braai (BBQ).
No visit to our area is complete without the Mountain Zebra National Park.  This is one of our favourites, with wide open spaces, plenty of antelope species, and even buffalo, rhino and lion.  As usual, it did not disappoint, even though it was a cool day.  We were very happy to end the day off, driving back to Somerset East in cold rainy weather.  The Karoo is always happy to see rain!
Looking forward to spending time with this wonderful family again, next time, with the extra two babies that were on the way!