Travelling from Abroad
Posted on Sun July 28, 2019.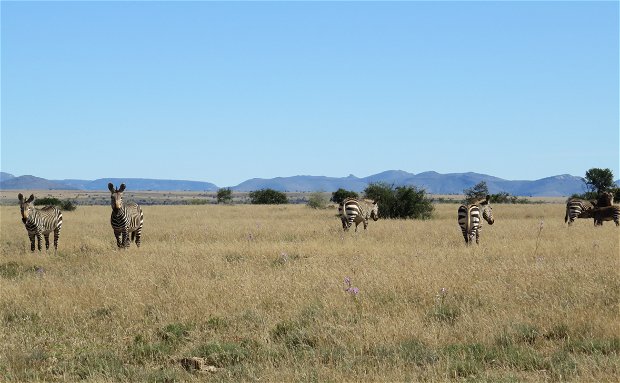 So you've decided to visit Africa, what now?
Visiting a foreign country for the first time can be quite daunting if you're anything like me, someone who likes to plan every little detail.  I don't quite walk around with a clipboard, but it's close! 
Google can be amazing, but also extremely confusing.  There are things that you want to know, and doing an online search is great, but there are other things that you don't even think about, and that is where local knowledge is a great help.
Having just started planning our own trip abroad, I suddenly find that there are things I'd like to know, but can't quite get the answers I'm looking for.  Here are a couple of things that I found I wanted to know about a country I've never been to.  The list is by no means complete, but will hopefully help you in planning your African Adventure.
The Weather:
The general perception of South Africa, especially from Europe, is that the sun shines, all the time.  Well, yes, it is Sunny South Africa, but be warned, you could hit a patch of cold or wet weather, so make sure you bring a rain jacket or wind cheater, just in case you hit a weeks of drizzle.
The seasons are:
Autumn / Fall: March to May
Winter: June to August
Spring: September to November
Summer: December to February
The Western Cape (think Cape Town and the Winelands) have their rain in winter, so it can get cold, wet and miserable during winter. However, we must qualify, that cold in Cape Town is 13°C... Inland, and in the mountains, it can get considerably colder, especially at night.
We are in the Eastern Cape of South Africa, and here, we get most of our rain in Spring and Summer.  Along the coast, the weather is very moderate with winter days peaking at about 20°C and summer temperatures rarely above 30°C.  But inland, and especially in the Karoo where we are, the temperatures are not quite so moderate.  Winter night time temperatures can get to -6°C, and summer day time temperatures can go up to 45°C.  Having said that, Somerset East and surrounds are not quite as extreme as it can be in other parts of the Karoo.  There is not really much chance in our area of having to delay your trip because of extreme weather.
The Roads:
The National road network in South Africa is very good, and constantly maintained.  We're talking National Roads here, not the streets in the small towns (and sometimes bigger towns).  Public transport is not one of our strong suits, so it would be best to hire a vehicle if you want to get around on your own, or book an airport transfer with us to come up to Somerset East.  All your tours here at A&A Adventures are guided, so we'll do all the driving for you.  Somerset East is a small town, and whilst we do have a small airfield, there are no commercial flights to Somerset East.  The closest domestic airport is in Port Elizabeth, 185 km from here.  This is a rural area, and we do still have some wild animals roaming around, so it is not a great idea to travel at night, especially in winter, as there are quite a lot of antelope that cross the roads, posing a huge risk of accidents, so if you're flying into Port Elizabeth, try do it mid-day, so that you can do all your travelling in daytime hours.
There are three main international airports in South Africa.  Cape Town International Airport, OR Tambo International Airport (Johannesburg), and King Shaka International Airport (Durban). 
Languages
South Africa has 11 official languages!  Most people do speak English, so communication is relatively easy.
Electrical stuff
The standard voltage in South Africa is 230V, and we use a 3-round pin plug, mostly.  We also use the 2-round pin plugs, but not all establishments have sufficient adapters to convert from the 3 pin to the 2 pin. Mobile phone, tablet and laptop chargers generally do convert the input current to what your device needs, but other appliances such as hair dryers may be a problem if your home country uses 120V.  If your device does not automatically convert the current, you will need a voltage converter.  Most reputable guesthouses, B&B's or hotels do supply hair dryers though.  It is advisable to travel with a universal travel adapter.
Staying in touch
Mobile / cell phone networks in South Africa are good.  We would suggest sticking with one of the two main providers, Vodacom or MTN if you would like to purchase a local pre-paid SIM card to stay in touch.  Unfortunately not all establishments provide free WiFi, but there are numerous coffee shops and some restaurants where you would be able to connect on unsecured networks.  We try to provide limited data to our guests on our tours, in order for them to keep in touch with loved ones back home.  Please bear in mind though that you could be travelling to some Game Parks or fishing venues where there will be limited or no cell phone coverage.
If you have any specific questions, please email us, and we will provide as much information as possible.