Mountain Zebra National Park
The Mountain Zebra National Park is undoubtedly our favorite National Park in South Africa. It is special and different, and not crowded at all!
Cape Mountain Zebra:
The Mountain Zebra National Park was proclaimed in 1937, a size of 1712 hectares, thanks to the conservation efforts of farmers in the area.  Small herds of the endangered Cape Mountain Zebra still survived in the area, and 11 of these were donated to the Park as a "seed" population. 
Nine farms in the area were purchased, and the park expanded to 28386 hectares in size.  The Park's Cape Mountain Zebra population flourished, and now stands at around 1000 animals.  Following this, lion, buffalo, cheetah and brown hyena were able to be re-introduced into the Park.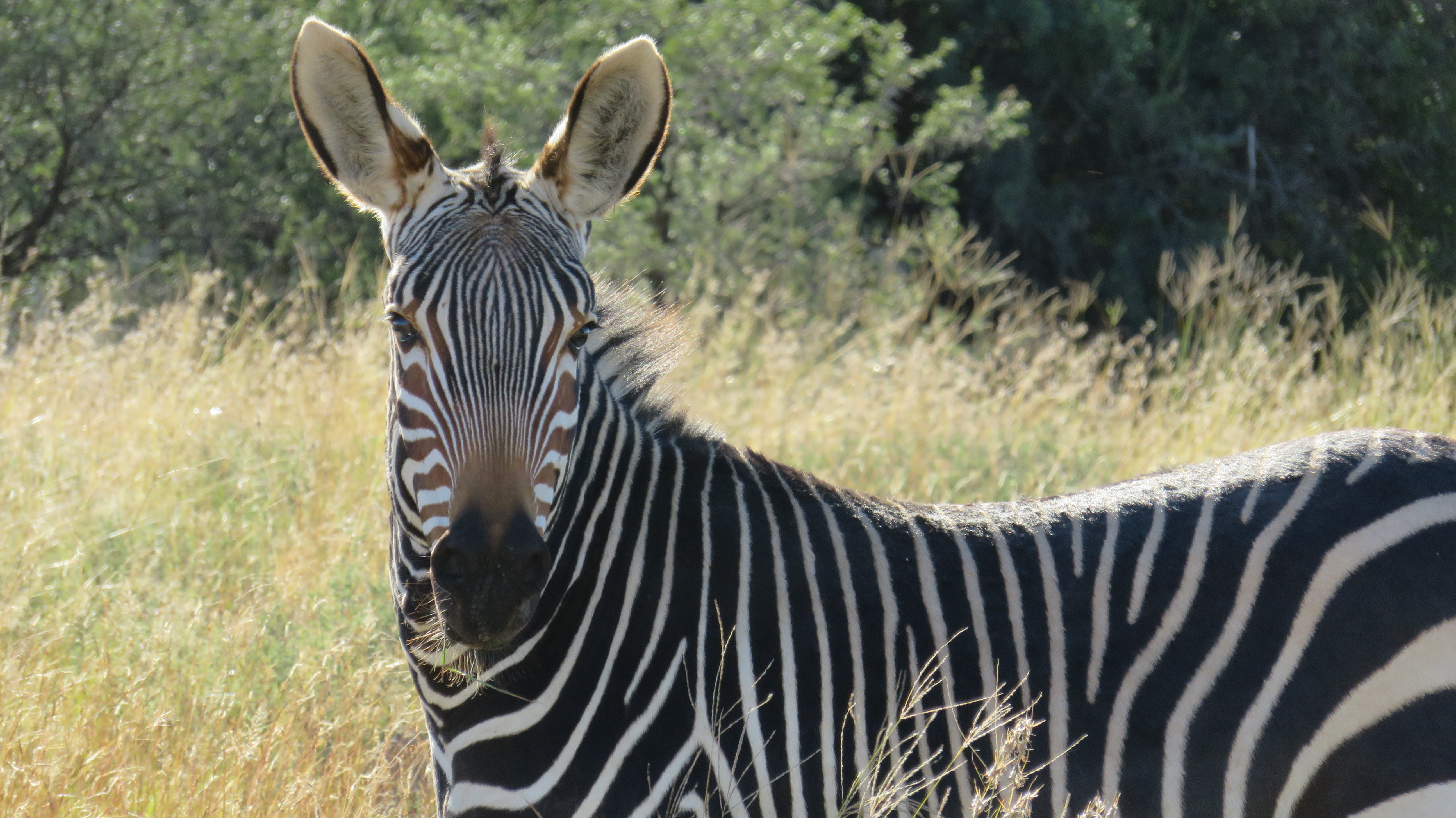 Anglo Boer war:
During the Anglo Boer war in the 1800's British soldiers created a chessboard at the top of Saltpeterskop, which is still visible today.  They played chess with their fellow soldiers in the old fort in Cradock, transmitting their moves by means of a mirror.  A guided walk is available to visit the site - quite a challenging climb, and no under 12's allowed.
San People:
The Mountain Zebra National Park has acted as a backdrop for thousands of years of human history, and the San people left evidence of their lives about 300 years ago.  There are at least three rock shelters contain rock painting in the park.  A park guide can be hired to show you the way, and this includes a short walk over rocky terrain.
Whilst self-drive is possible, it is always better to visit a Park with a knowledgeable guide that can explain the nuances and the history, and make sure that you get the best possible viewings out of your experience.
Visit our Mountain Zebra National Park page to book a day trip or add this to your tour.