Our favorite National Park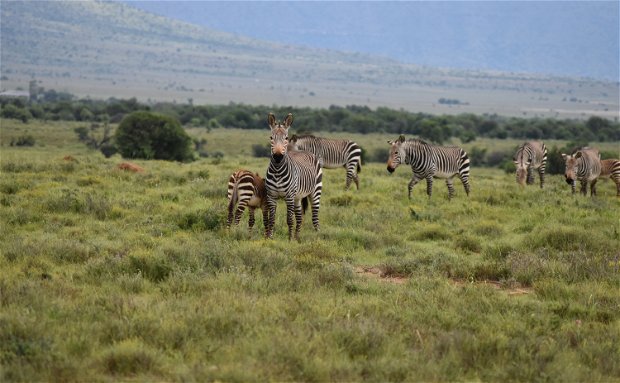 At this Park, you will not only see wildlife, but you will experience space, silence, and solitude.
Whilst we know that most people come to South Africa for the abundance of wildlife, one of the other things that both European visitors and American visitors comment about, is the space.  We still have wide open spaces here, and this Park epitomizes that.  You still see the animals that you've come to Africa for, but in between are the vistas and blistering horizons, that are difficult to find elsewhere.
The Mountain Zebra National Park is just an hour from our base in Somerset East, so a perfect day trip, but it also forms part of a lot of our tours, so that you experience the wildlife and wide open spaces as a day out on the way to a fishing venue, or perhaps another cultural experience.  There are a number of activities in and around the Park, and hopping over to Graaff-Reinet or Nieu-Bethesda for a day on the way is not a problem.
One of the must do activities here is the cheetah walk.  Not something that is advised for very young children, it is quite an eye  opener taking a walk in the veld (think prairie) and suddenly your guide points ahead of you, and says: "there she is!".  You look and look, and can't see her, but that's because she's only 30 feet in front of you, and not 300 like you thought.  These activities are very safe, and the animal is not disturbed at all.  Cheetahs do seem to be one of those animals that you can get close to, as long as they don't see you as food, and preferably after they've had a meal so aren't hungry!
But remember, this park is not just about views and cheetah walks, it boasts among others lion, cape buffalo, brown hyena, kudu, gemsbok, eland, aardwolf and of course, the whole reason for the park: Cape Mountain Zebras.